Experience History: Work, Ride or Drive a Fell!
---
3 March 2016
UPDATE!! We have sold our Seal Rock property and getting ready to sell our Boring property. Please contact us by email instead of phone and we will get back to you. If you need to call us, see our Contacts page.
We are on facebook and keeping more current photos there. We are expecting five foals this year, with the first due near the end of March.
One of the highlights of 2015 was the 10th Annual Mountain and Moorland show in CA. Copperbeech Casper was shown for the first time and the judge favored him and his progeny. He took the overall Supreme Championship. Here are some photos of him in hand in the ring.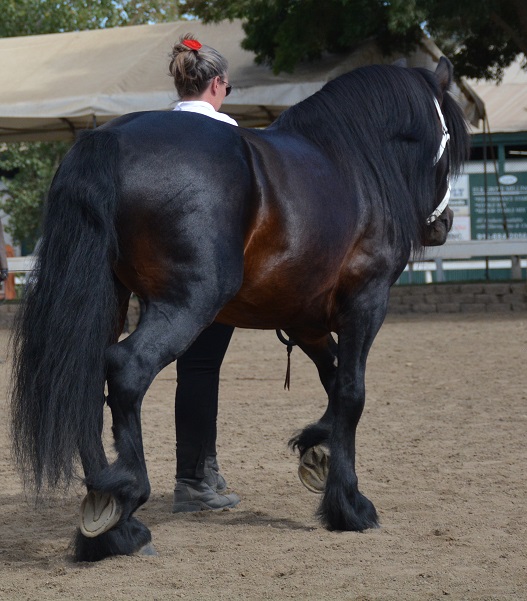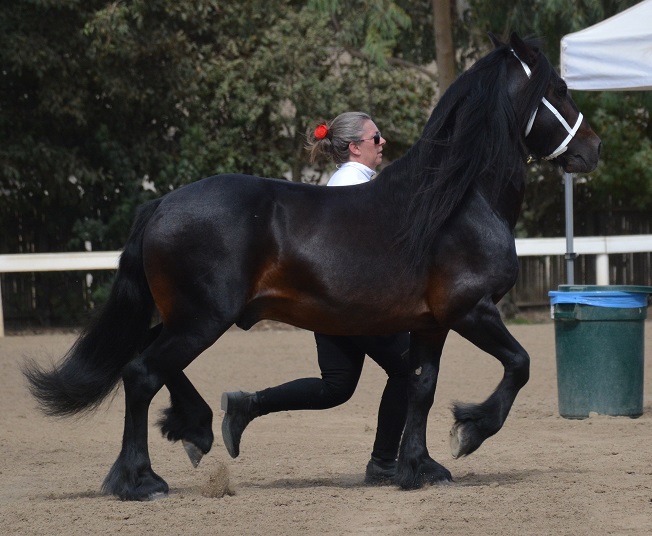 Check out what our ponies, and others, are doing in Eugene, Oregon with Kimberly Dunn in her excellent training program, Get Grounded Equine.
Click here for Kimberly's Flickr Fell Pony page. Direct links have been provided on pony pages for Flickr and youtube videos of individual ponies.
We have extra Fell and native pony books for sale. Click here for list of books.
Due to property changes, our herd is scattered with most in Oregon. We have ponies in Boring, Eugene, and Medford, all Oregon. If you are interested in visiting, contact us and we will happily arrange it.