Experience History: Work, Ride or Drive a Fell!
---
29 January 2015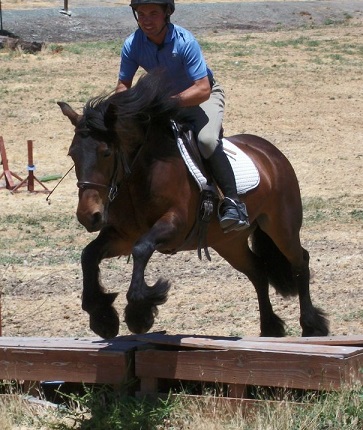 Murthwaite Chanthal enjoyed her time in California as a lesson and therapy pony. She didn't care for the indoor work so much, but she loved the outdoor course! There's a couple more jumping photos on her page if you click her name.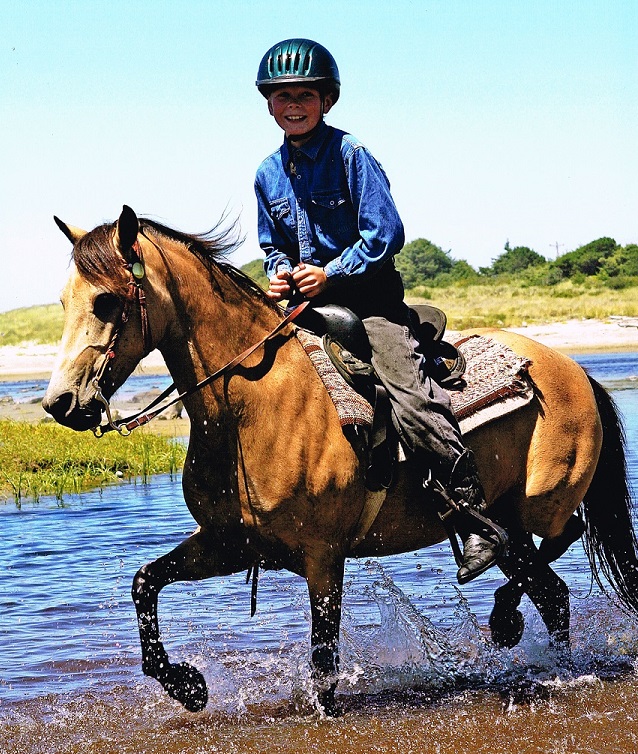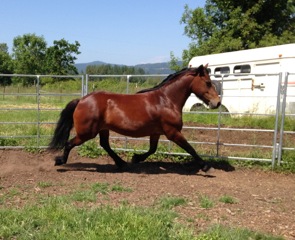 The above left pony is our only non-Fell. She is Braeberry's Cassia. Our son took lessons on her for nine months, then went to the county fair. The 4-H club went to the local beach for pictures. We thought we'd share his photo. Cassie is now for sale. Her half sister is Braeberry's Tamarind.pictured right and also for sale.
Check out Tammy (Tamarind) in still photos and video here.
Check out what our ponies, and others, are doing in Eugene, Oregon with Kimberly Dunn in her excellent training program, Get Grounded Equine.
Click here for Kimberly's Flickr Fell Pony page. Direct links have been provided on pony pages for Flickr and youtube videos of individual ponies.
We have extra Fell and native pony books for sale. Click here for list of books.
Due to property changes, our herd is scattered with most in Oregon. We have ponies in Boring, Eugene, Seal Rock and Medford, all Oregon. If you are interested in visiting, contact us and we will happily arrange it.